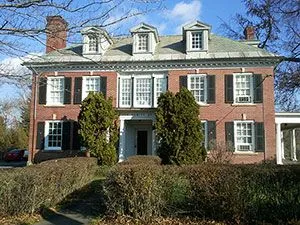 At Sportelli Chiropractic Health & Wellness Center, our doctor is fully trained and experienced to provide you with the most effective, precise chiropractic care and wellness therapies. We want you to trust that you are getting the highest quality care each time you come to see us. But we're also people just like you - we have families and pets, we're parents and grandparents, we participate in sports activities and try to stay current with the news. We combine our expertise and professionalism with a personal, responsive and caring attitude to make you as comfortable as possible with our practice procedures; whether you're sick or well.
Dr. Sportelli has been on call and has provided Chiropractic services at the Carrier Dome in Syracuse, N.Y. at the request of Syracuse University AD for numerous events and for world renowned performers including Bon Jovi, Rolling Stones, Neil Diamond, Pink Floyd and many others. Experience and quality care are very important considerations that help build a successful bond and confidence in the doctor/patient relationship. As the Syracuse Chiropractor choosen by thousands of central New York residents, as well as college, high school, professional and amateur sports teams, he has the experience to evaluate, explain and provide successful treatment for your condition.
Dr. Sportelli's civic involvement includes Police Commissioner of the Town of DeWitt , Chairman of the DeWitt Parks and Recreation Commission, Board of Trustees of the Syracuse Landmark Theatre, Central N.Y. Cancer Society, Arthritis Foundation and March of Dimes to name a few. He is a member of the NYS Chiropractic Association and is Chairman of the Health Fairs and Education Committee/NYS Fair Exhibit and has been delegate to the NYSCA House of Delegates for ten years.